Oh man I'm funny*. Truth be told, there's lots in the past week that I've wanted to write about:
1) The Sens finally seemingly passing their slump by beating the Rangers and the Leafs... before falling to the Isles
2) Spurs falling into their slump by losing to Everton. My God that was annoying, Spurs had the more chances and everything *grumble grumble*
3) New Zealanders getting pissed off at Wales because they the Taffies stood up to the Haka by... staring at the All Blacks. No matter though, all Tri nation teams dominated the Six Nations and the weight of international rugby talent in the southern hemisphere was more than confirmed. Only the Aussies lost... and that was only one game. Unbelievable.
All that having been said the reason for this post is this. Up until Phil's post on the Gooners last Tuesday, this blog never had a physical picture in a post. Well, the times they are a-changin', and I'm bloody tired of seeing Cesc Fabrigas' mug everytime I open this page. As such, it's time for a shot back.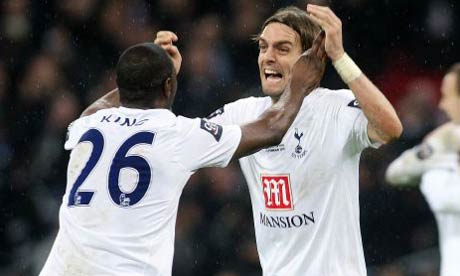 -------------------------
* Re: title of this post